East Point Property Management Solutions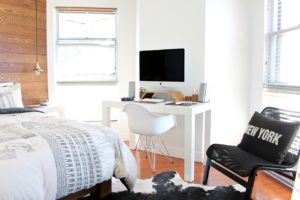 The steady clickety-clack of the train bound for the terminus of the Atlanta & West Point Railroad may not have attracted much attention throughout Georgia in the 1800s; but East Point is making its mark in the 21st century! This vibrant city has seamlessly blended its beloved historical roots with all the advantages of a contemporary twenty-first century community.
East Point deserves its stellar reputation as a prime place for work and play. The Windmill Arts Center sponsors films, theater and dance, along with classes and readings, and is a hub for cultural events. Love the outdoors? East Point has a park system with twenty-three locations that include nature trails, playgrounds, a recreation center, and programs and events throughout the year. Camp Creek Marketplace provides a wide range of shops and services for the locals. Charming Downtown East Point offers ethnic restaurants, boutiques and salons. The East Point Farmers Market, located in the Downtown Commons Area, displays locals at their best with organic produce, artisan crafts and a variety of good eats.
Investing in East Point Rentals
You know from experience that real estate has always been all about location, location, location. There is not a better place to invest than East Point. Located near the Hartsfield-Jackson Atlanta International Airport and home to several Fortune 500 companies, the rental market in East Point is brisk. The ongoing needs for housing are diverse. We receive daily inquiries regarding condominiums and apartments, new-build homes in growing neighborhoods and bungalows in old historic districts. There is a continual demand for available rentals. An East Point property management company will take care of the details. With the ongoing growth potential in East Point, rental investment is a financially sound decision.
Working with Citiside Property Management
As an East Point property management company, Citiside Property Management is on-site and readily available. You don't have to be. Our well-trained staff is expert in its field, extensively acquainted with the market in East Point, knowledgeable about local neighborhoods, and prides itself in skilled managers. We offer flexible management packages customized for your specific needs. With our hands-on expertise, East Point rental investors can relax and experience what 'passive income' is meant to be.
Ready to find out more?
Call Citiside Property Management today for a free quote!
Overview of Comprehensive Property Management Solutions
Our Portfolio Averages Speak Volumes
We follow our proven process to track KPI's (key performance metrics) to optimize your return on investment.   See some of the KPI's measured and Citiside's current Portfolio Wide Averages:
Current Average Turn Time:
Days
Repair completion time:
Days
(Emergency and Non-emergency)
Single Family Occupancy Rate:
%
Multifamily Occupancy Rate:
%
"Citiside has managed my portfolio of originally 45+ rental properties for over 8 years. They turned around the portfolio entirely from one that was losing money and poorly managed to one that produced substantial cash flow. I cannot recommend them highly enough."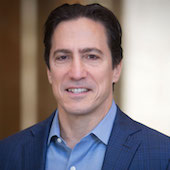 - Dean L., Satsified Client
"Citiside manages my multifamily properties and a handful of homes in and around Atlanta. They are professional, responsive, and transparent. They are good about documenting everything - maintenance reports are detailed with photos - leasing reports with # of showings, applications,etc... They are trustworthy group that not only understand property management but investment objectives. I highly recommed.""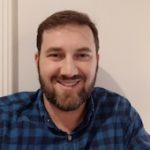 - Eric H., Satisfied Client
Learn what sets us apart.
We Understand Investment Objectives
Citiside was built upon the experiences of buying distressed real estate, fixing, and renting hundreds of homes and apartments in and around Atlanta as a principle.  We specialize in B/C investment property and feel we have the experience to help investors maximize portfolio ROI.
The majority of our clients are looking for a licensed team that understands Georgia Law and shields owners from unnecessary liability.  We live in a sue-happy world and we constantly work on our policy/procedures to always comply.  Secondly, through experience, we shield from price gouging when it comes to repairs.  We aim to treat tenants like gold, always being fair, but at the same time, never overpay or have unnecessary repair expenses.
It's your property, you should know everything that is happening!  We use the latest and greatest technology that really helps clients see everything; from before and after pictures of repairs, number of property showing with feedback, and every report you can think of.....our goal is to never leave our clients or tenants in the dark but be 100% transparent at all times.
We try not to be all things to all people.  We have a laser focus on being the best management team for the small to mid sized investor that owns and or is growing a portfolio in and around Atlanta.