Decatur Property Management Solutions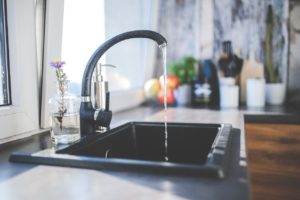 Decatur, GA, situated about five miles northeast of Atlanta, is a community which has begun to establish itself as one of the most popular in the area. Decatur's classic housing designs, world-class shopping destinations, proximity to the city, and high-level schools make it a great place for both families and young professionals. This city truly has the best of both worlds. Decatur has quiet neighborhoods which are secluded from the hustle and bustle, but also has a thriving downtown area and many opportunities to have fun.
Decatur has two malls: the Gallery at South DeKalb Mall and the North DeKalb Mall. Both malls feature a Macy's, as well as a variety of department stores and restaurants. In fact, every Thursday, Decatur offers something called "Terrific Thursdays," a shopping day which includes great deals and a variety of specialty items. For those who prefer experiences to items, there are a number of local events to choose from, including arts, book and BBQ festivals.
Investing in Decatur Rental Properties
Because Decatur has been growing in popularity for many years now, it is currently a wise place to invest. There are many things going on in the city, and its location and amenities are incredible. Its closeness to Atlanta and its high quality of life are tremendous selling points, however, on top of all of that, the cost of living is relatively low. The average cost of a house in Decatur is 568K, and houses can be purchased for as low as 300-400K in some cases, which is quite low considering what the city has to offer. Decatur rental units cost about an average of $1032 per-month. Most people with any experience in real estate investing can probably already see the handwriting on the wall: these prices are going to go up in the very near future. This is why it's a good idea to get in on the ground floor.
Partnering with a Decatur Property Management Team
There's a reason our clients love us: we generate unbeatable results for Decatur rental homes. Our staff is extremely knowledgeable, and that knowledge has been acquired through years of local market experience and on-the-job training. Citiside Property's managers are among the most experienced in Decatur property management and our company offers a variety of flexible management packages. Our professionalism, know-how, and agreeable approach make us the perfect company for prospective clients.
Ready to find out more?
Call Citiside Property Management today for a free quote!
Overview of Comprehensive Property Management Solutions
Our Portfolio Averages Speak Volumes
We follow our proven process to track KPI's (key performance metrics) to optimize your return on investment.   See some of the KPI's measured and Citiside's current Portfolio Wide Averages:
Current Average Turn Time:
Days
Repair completion time:
Days
(Emergency and Non-emergency)
Single Family Occupancy Rate:
%
Multifamily Occupancy Rate:
%
"Citiside has managed my portfolio of originally 45+ rental properties for over 8 years. They turned around the portfolio entirely from one that was losing money and poorly managed to one that produced substantial cash flow. I cannot recommend them highly enough."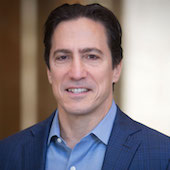 - Dean L., Satsified Client
"Citiside manages my multifamily properties and a handful of homes in and around Atlanta. They are professional, responsive, and transparent. They are good about documenting everything - maintenance reports are detailed with photos - leasing reports with # of showings, applications,etc... They are trustworthy group that not only understand property management but investment objectives. I highly recommed.""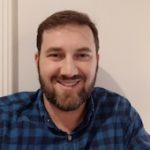 - Eric H., Satisfied Client
Learn what sets us apart.
We Understand Investment Objectives
Citiside was built upon the experiences of buying distressed real estate, fixing, and renting hundreds of homes and apartments in and around Atlanta as a principle.  We specialize in B/C investment property and feel we have the experience to help investors maximize portfolio ROI.
The majority of our clients are looking for a licensed team that understands Georgia Law and shields owners from unnecessary liability.  We live in a sue-happy world and we constantly work on our policy/procedures to always comply.  Secondly, through experience, we shield from price gouging when it comes to repairs.  We aim to treat tenants like gold, always being fair, but at the same time, never overpay or have unnecessary repair expenses.
It's your property, you should know everything that is happening!  We use the latest and greatest technology that really helps clients see everything; from before and after pictures of repairs, number of property showing with feedback, and every report you can think of.....our goal is to never leave our clients or tenants in the dark but be 100% transparent at all times.
We try not to be all things to all people.  We have a laser focus on being the best management team for the small to mid sized investor that owns and or is growing a portfolio in and around Atlanta.