Chamblee Property Management Solutions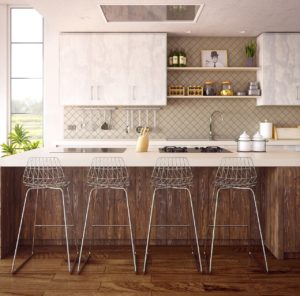 Chamblee, GA, is a highly popular and quite beautiful city in northern Georgia, specifically in DeKalb County, which is just a little northeast of the state's capital city of Atlanta. The population of Chamblee, as of the 2010 census, was 9,892 but that's undoubtedly considerably higher today, given the city's popularity with people of all ages and walks of life.
On August 17, 1908, Chamblee was incorporated and became one of DeKalb County's eight cities. Today, Chamblee offers a wealth of things that all visitors to the city absolutely must do. Yes, it doesn't really matter whether you live in Chamblee or are just visiting, there are some places that you just don't want to miss! In fact, Chamblee offers 616 places to eat, 661 things to do, 52 places to stay, and 1303 places to shop.
Real Estate Investing in Chamblee
Investing in local Chamblee real estate is an excellent option for would-be investors or even just folks looking for a new and very charming place to call home. The available properties are many, varied, and priced well to boot. It's an amazing place whether you want to hang your hat there, invest in some Chamblee rental properties, or just flip some fabulous homes.
Partner with a Chamblee Property Management Team
So, if you're looking for a consummate local Chamblee property management company to suit all of your real estate needs, Citiside Property Management just might offer the perfect fit. Why? Well, because of our considerable local market experience and real estate expertise. In addition, we can offer you the assistance of our experienced managers and knowledgeable staff. Add to that our flexible Chamblee property management packages and you've got a recipe for success.
Why shouldn't it be your success, whether you choose to invest in a Chamblee rental property or two and need a Chamblee property management company to work with you or if you choose to live here yourself as well?
Ready to find out more?
Call Citiside Property Management today for a free quote!
Overview of Comprehensive Property Management Solutions
Our Portfolio Averages Speak Volumes
We follow our proven process to track KPI's (key performance metrics) to optimize your return on investment.   See some of the KPI's measured and Citiside's current Portfolio Wide Averages:
Current Average Turn Time:
Days
Repair completion time:
Days
(Emergency and Non-emergency)
Single Family Occupancy Rate:
%
Multifamily Occupancy Rate:
%
"Citiside has managed my portfolio of originally 45+ rental properties for over 8 years. They turned around the portfolio entirely from one that was losing money and poorly managed to one that produced substantial cash flow. I cannot recommend them highly enough."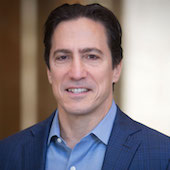 - Dean L., Satsified Client
"Citiside manages my multifamily properties and a handful of homes in and around Atlanta. They are professional, responsive, and transparent. They are good about documenting everything - maintenance reports are detailed with photos - leasing reports with # of showings, applications,etc... They are trustworthy group that not only understand property management but investment objectives. I highly recommed.""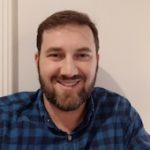 - Eric H., Satisfied Client
Learn what sets us apart.
We Understand Investment Objectives
Citiside was built upon the experiences of buying distressed real estate, fixing, and renting hundreds of homes and apartments in and around Atlanta as a principle.  We specialize in B/C investment property and feel we have the experience to help investors maximize portfolio ROI.
The majority of our clients are looking for a licensed team that understands Georgia Law and shields owners from unnecessary liability.  We live in a sue-happy world and we constantly work on our policy/procedures to always comply.  Secondly, through experience, we shield from price gouging when it comes to repairs.  We aim to treat tenants like gold, always being fair, but at the same time, never overpay or have unnecessary repair expenses.
It's your property, you should know everything that is happening!  We use the latest and greatest technology that really helps clients see everything; from before and after pictures of repairs, number of property showing with feedback, and every report you can think of.....our goal is to never leave our clients or tenants in the dark but be 100% transparent at all times.
We try not to be all things to all people.  We have a laser focus on being the best management team for the small to mid sized investor that owns and or is growing a portfolio in and around Atlanta.